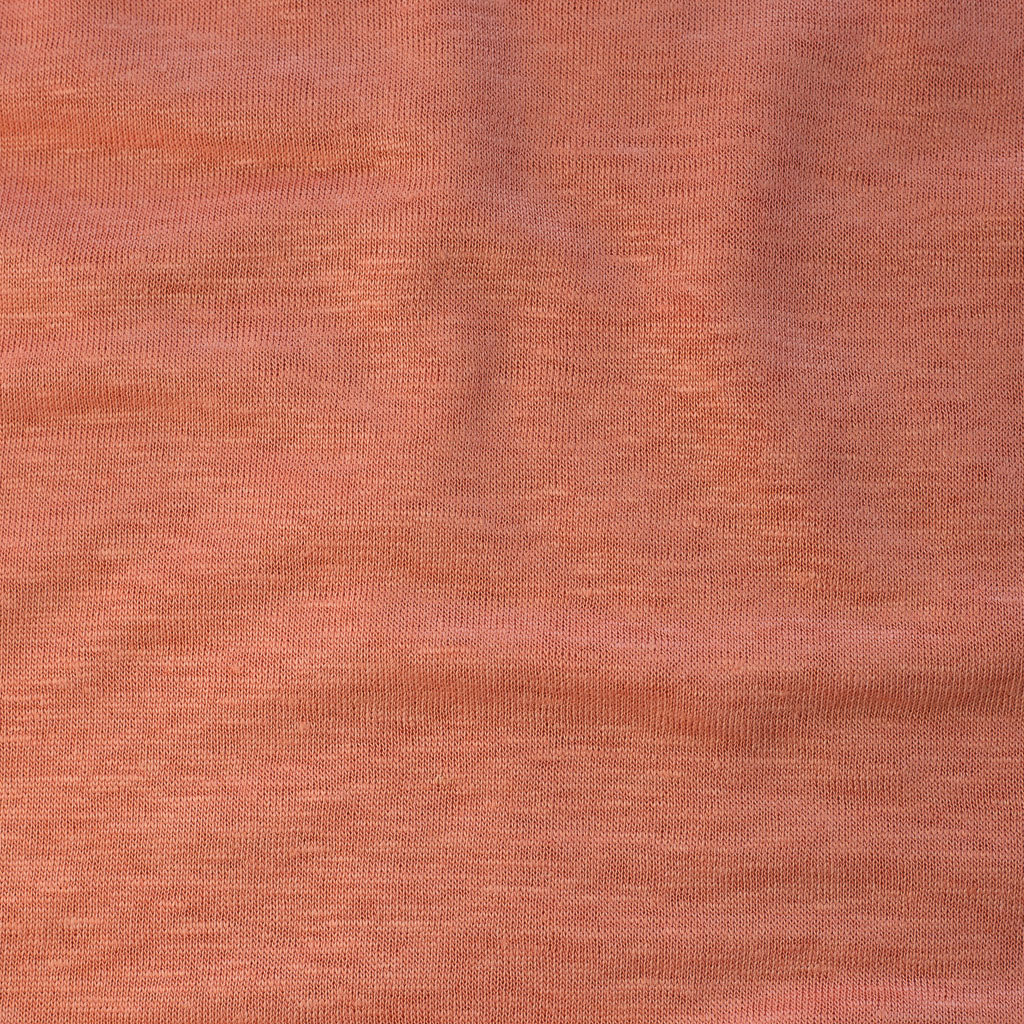 Coral Linen Jersey
Made of 100% linen fibers, this Japanese-milled jersey has a luxurious drape that lends a richness to every garment made. This slightly slubbed linen doesn't shift too much and is a good entry into sewing with knits.
Please note, this fabric is prone to lengthwise shrinkage (about 12%) upon first wash. We recommend purchasing extra yardage to ensure you'll have what you need for your project.
Width: 53"
Weight: 5.6 oz. Lightweight
Content/Substrate: 100% Linen
Drape: Fluid
Stretch: 50% width, 20% length
Opacity: Darker colors are fairly opaque, lining may be desired with lighter colors on some garments.
Care: Machine wash gentle cycle or hand wash. Lay flat to dry.
We recommend pre-washing/pre-treating fabric in the same manner you will care for your finished garment.
Pattern suggestions: Closet Case Patterns Ebony, Tessuti Fabrics Mandy Boat Tee (free PDF download), Mimi G Style Westbrook, Helen's Closet Blackwood Cardigan, Cashmerette Concord T-Shirt
Fabrics are priced by the half-yard. For 1 yard, select quantity of 2; For 1.5 yards, select quantity of 3 and so on. All pieces are cut in continuous lengths.